Featured Online Programs
Sponsored
A dog groomer is a person who:
Loves helping dogs
Satisfies every one of their needs
So if you want to be a dog groomer in Pennsylvania, you have to possess both.
This way, dog owners can rest assured that you will do the greatest service for their pets.
Read on to learn what you need to do to start your professional dog grooming career.
What A Dog Groomer Does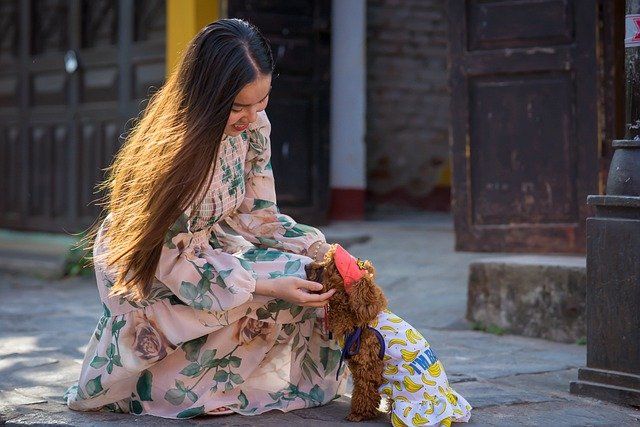 As pet fashion continues to trend, people are caring about their pets' looks and health much more.
There is an increased concern for animal well-being.
As a dog groomer, you shoulder a huge responsibility.
That's why being a good communicator and listener are qualities you should hone and possess.
This way, you will be able to:
Understand the wants and requests of pet owners
Cooperate with them well
At the same time, you are also responsible for:
Trimming pets' nails and fur
Shampooing their fur
Cleaning their ears
Styling their appearance
Helping them maintain good health
Plus, Pennsylvania is cold in the winter and hot in the summer, so you must always keep this in mind.
Requirements and Certification
In Pennsylvania, formal education is not a requirement to start to be a dog groomer.
But if you want higher salaries and better job prospects, then enrolling in a training school is a must.
Having graduated and obtained a certificate helps you step up the career ladder.
What's more, employers will see that you are serious and devoted to this career.
And this presents you with more opportunities.
For instance, becoming the manager at the pet clinic you're working at.
Enrolling in Pennsylvanian Dog Grooming Schools
Knowledge and experience help you get more career opportunities.
You have the option to either:
Enroll in a dog grooming school
Volunteer and get hands-on learnings at an animal care facility
If you choose the first option, Pennsylvania has a wide variety of schools to choose from.
Groomer Training Center
Here, you will be trained to be someone who meets the highest standard of professionalism.
Once you pass all exams, you can be a Certified Profesional Dog Groomer.
Golden Paws
This school is perfect for teenagers wanting to get a head start in this career.
Here, they allow 17-year olds to enroll and be trained, provided they have:
Received parental consent
High school diploma or GED equivalent
Just Four Paws Academy of Pet Styling
This is a state-backed school that is approved for veterans' education benefits.
In less than two months, you will receive hands-on instruction on how to:
Care, bathe, and style dogs
Interact with them to keep them calm and relaxed during grooming
Expected Salary and Job Prospects
Considering the high number of aspiring dog groomers each year, you may have believed that there may not be enough job openings out there.
But that's a myth.
Dog groomers are in high demand and job prospects are expected to increase as years go on.
In fact, Pennsylvania has a high average when it comes to a dog groomer's salary.
As of this writing, it ranges from $31,981 up to $39,131.
Beginners will earn on average $25,000 per year, coming close to $70,000 per year when they reach a senior position.
The table below shows average annual the salary of a dog groomer in some PA cities:
| Location | Avg. Annual Salary |
| --- | --- |
| Bensalem | $39,131 |
| Philadelphia | $37,220 |
| Upper Darby | $37,220 |
| Allentown | $34,545 |
| Bethlehem | $34,545 |
| Reading | $34,369 |
| Pittsburgh | $34,130 |
| York | $33,794 |
| Erie | $32,006 |
| Scranton | $31,981 |
Continuing Education and Professional Resources
We know that you must be so eager to start to begin grooming.
So here are helpful resources you can visit from time to time to help you out.
Popular Programs
Final Words
Becoming a dog groomer is a demanding job.
You have to put a lot of effort into training to ensure you provide the greatest service to both dog and owner.
Despite that, working with these adorable fur babies overruns all the difficulties.
It makes it all worth the effort.
Plus, with a certificate, you'll have a wide range of career options to choose from.
This will enable you to find a job that satisfies you, position and salary-wise.
After all, many animal care facilities are looking for someone with your qualifications.
And if you have a lot of animal love to give, then this will be a rewarding career for you!
How to Become a Dog/Pet Groomer by State