Featured Online Programs
Sponsored
Have you ever thought of becoming a dog groomer?
For instance, getting the appropriate education, qualifications, and training?
If you think that working with animals can be rewarding and satisfying, then this career may be for you.
Read on to decide if you can devote your life to this profession here in Tennessee.
Dog Groomers Are In Demand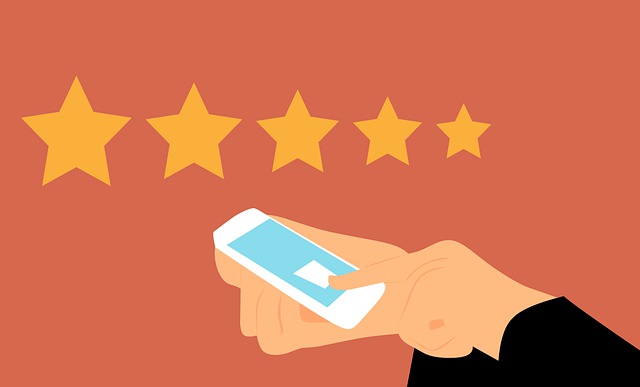 Recent years have brought a great change in how animals are treated.
Animals used to be kept outside, without paying attention to their looks.
Just keeping them healthy and fed used to be enough.
But because more and more are now seeing them as important family members, their care and well-being became a priority.
Pet owners are willing to pay more for it.
Veterinarians and their staff have provided veterinary care to our pets and other animals.
However, it takes much time and money to get the appropriate veterinary education.
Many don't get a chance or can't afford to become vets or vet techs, so they turn toward another option.
Dog grooming is a satisfying job that's consistently in demand nowadays.
It's not as challenging as being a vet, but that doesn't mean their duties aren't as important.
Dog groomers don't mind the heavy demands this job entails, especially with dealing with pets and pet owners.
What matters is that they're willing to commit to it because they love it and they love dogs.
If you consider becoming a dog groomer in Tennessee, here are the things you need to know.
A Dog Groomer's Duties
As a groomer, you're trained to pay special attention to a dog's needs, especially its appearance.
In fact, some dog owners pay a fortune so you can turn their pets into fabulous canines.
Mostly because they can't do it themselves, so they turn to you to do the job satisfactorily for them.
Typically, you'll do the following tasks:
Cut and trim
Shampoo and style coats
Clip nails
Clean ears
Bathe and dry
Schedule appointments
Sell grooming products
Identify physical problems that require immediate vet attention
We'd like to emphasize the last bullet point.
Many people consider dog groomers as nothing more than just dog stylists.
Actually, they're the first to discover certain health problems related to skin and fur.
It's an important responsibility that a good groomer takes seriously as it affects the dog's health.
Upon visiting a dog groomer, they'll examine the skin, fur, ears, and eyes.
If there are any problems like swelling, cuts, or ticks and fleas, they'll need to inform the owner and suggest what they can do.
Requirements to Become Dog Groomer in Tennessee
Tennessee, like other states, doesn't require much from aspiring dog groomers.
At the least, you have to secure a high school diploma or equivalent.
Most usually become apprentices under an experienced groomer and learn under their guidance.
In fact, professional dog groomers appreciate newbies for their practical experience rather than education.
An experience that they gained through volunteering at animal care facilities.
That's why they're willing to have newbies assist them to gain more experience through hands-on work.
Some, however, choose to attend grooming schools, which we highly recommend.
At school, you'll formally be educated and trained on what a dog groomer does.
One of the most important lessons you'll receive is knowing the different dog breeds and what styles suit them best.
Other things that the schools will teach are:
Dog anatomy and physiology
Products suitable to use for dogs
Products suitable for various coat types
Practical experience will then be given through internships, usually at a partner facility.
Certification and Licensing
You have to know that certification and licensing are distinct from one another.
A certification means you have the proper credentials and skills to work as a professional dog groomer.
It's been given to you by the grooming school or by the National Dog Groomers Association of America.
On the other hand, licensing means the opposite.
You may not be qualified to work as a dog groomer, but you do have the right to run a dog grooming business.
Job Prospects in Tennessee
Tennessee dog groomers have amazing job prospects and their future is bright.
In fact, according to Statista (2019-2020 data), of the 67% households that owned pets, over 63 million owned at least one dog.
What does this mean for dog groomers?
It means you won't have to worry about employment and other job opportunities.
You can work anywhere you like, may it be a:
Grooming salon
Vet clinic
Pet store
Mobile grooming service
Expected Salary in Tennessee
In Tennessee, dog groomers' receive a varying range of salaries from city to city.
But state-wide, the annual mean wage is $32,401 as of December 2021 per the data from Salary.com.
You can potentially earn as low as $20,938 and as high as $47,685 annually.
The numbers below show how much your salary is if you belong to a certain percentile.
| | |
| --- | --- |
| Percentile | Salary |
| 10% | $20,938 |
| 25% | $26,401 |
| 50% | $32,401 |
| 75% | $40,401 |
| 90% | $47,685 |
Meanwhile, the table below shows the average annual salary in some of the cities in Tennessee.
| Location | Avg. Annual Salary |
| --- | --- |
| Memphis | $32,110 |
| Nashville-Davidson | $32,132 |
| Knoxville | $32,033 |
| Chattanooga | $31,239 |
| Clarksville | $31,146 |
| Murfreesboro | $31,889 |
| Jackson | $31,867 |
| Johnson City | $30,156 |
| Kingsport | $30,270 |
| Franklin | $32,018 |
Regional Salary in Tennessee
| Region | Employed | Avg. Annual Salary | Avg. Hourly Pay | Top 10% Annual Salary | Bottom 10% Annual Salary |
| --- | --- | --- | --- | --- | --- |
| Chattanooga, TN-GA | 550 | $27,640 | $13.29 | $37,030 | $19,710 |
| Clarksville, TN-KY | 170 | $26,490 | $12.74 | $33,710 | $18,220 |
| Cleveland, TN | 90 | $28,050 | $13.48 | $36,420 | $21,230 |
| Jackson, TN | 110 | $27,170 | $13.06 | $39,230 | $20,000 |
| Johnson City, TN | 160 | $25,450 | $12.24 | $30,400 | $18,250 |
| Kingsport-Bristol-Bristol, TN-VA | 140 | $26,990 | $12.97 | $35,710 | $21,140 |
| Knoxville, TN | 780 | $27,730 | $13.33 | $43,990 | $16,920 |
| Memphis, TN-MS-AR | 1,050 | $28,290 | $13.6 | $36,620 | $20,990 |
| Morristown, TN | 110 | $25,710 | $12.36 | $32,500 | $18,210 |
| Nashville-Davidson--Murfreesboro--Franklin, TN | 2,190 | $30,380 | $14.61 | $40,200 | $22,690 |
* Salary information based on the May 2022 Occupational Employment Statistics (OES) Survey for Animal Caretakers, OCC Code 39-2021, BLS.
* Employment conditions in your area may vary.
Helpful Resources
Successfully completing your education means you're one step toward your future career.
To advance and improve yourself, there are a lot of things you still have to do.
According to NDGAA, there currently are 28 certified dog groomers and master dog groomers in Tennessee.
So if you want to add to that number, their website has resources available for established and novice dog groomers.
If online education is what you prefer, several schools are offering that in Tennessee.
The International Professional Groomers educates, certifies, and accredits professional pet groomers.
They aim to elevate the skills of professional dog groomers worldwide.
The National Association of Professional Creative Groomers also has a comprehensive certification program.
It's centered around the science and safety of creative grooming.
Meanwhile, the Pet Stylists of Tennessee is a non-profit professional organization in Knoxville.
They cater to pet stylists, groomers, and owners who want to show off their skills and dogs.
As you've noticed, numerous organizations are there to support young learners.
To be with them and guide them in furthering their education.
Only by knowing the latest trends, styles, and techniques will you bring more clients to your side.
What's more, an increase in client satisfaction will build your network of clients through referrals.
Popular Programs
How to Become a Dog/Pet Groomer by State