Featured Online Programs
Sponsored
Anyone who has love, compassion, and care for dogs has a future in dog grooming.
Some even started working at clinics and grooming services when they were 18 years old.
According to the latest statistics, a lot of people in their late 20s to mid-40s want to pursue a groomer's career.
And once you finish a course and get a certificate, you'll become a professional dog groomer.
You are able to respond to the needs of your customers—the dogs and their owners.
After all, a groomed dog is a happy dog.
Let's see what you need to become a dog groomer and make those pups pretty and healthy!
What It Means to Be a Dog Groomer in Alaska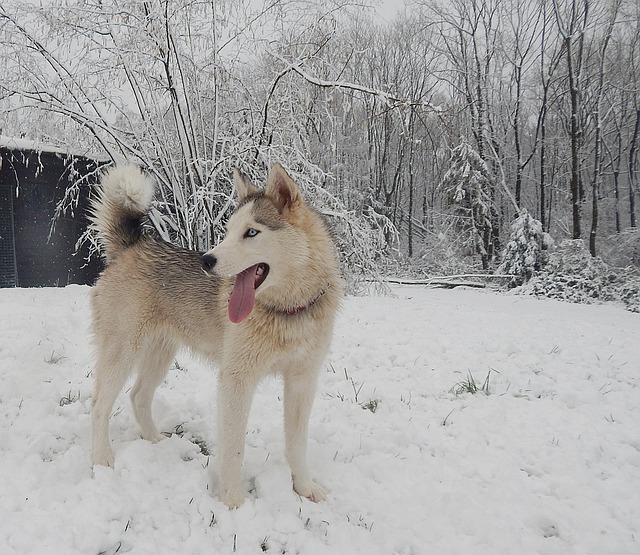 Considering the fact Alaska gets very cold in the winter, most of your clientele will be cold-weather dogs.
Now, we're not saying you won't have an occasional Yorkie, but you have to prepare for the conditions here.
Summers are quite lovely, but in the winter all you'll see are larger dog breeds like:
Huskies
Malamutes
German shepherds
So many different dogs and coat types!
That's why you should do some research in the area you're planning to work in.
Check which dog types are common there.
Your Duties as a Dog Groomer
Groomer's duties in Alaska are not so different than those in other states.
But you must adapt yourself to its living conditions.
Larger dogs dominate this area.
It's not unusual to see a pet store hiring people who can move dogs of over 30 pounds.
That's why you must be in great physical shape and have plenty of stamina.
A groomer spends most of the day standing up, so you need to be extra tough.
Other grooming duties include:
Bathing
Cleaning ears and eye tear stains
Brushing teeth
Trimming nails
Trimming and styling the coat
Some dogs here, mainly the cold-weather dogs, don't need the full grooming treatment that often.
You don't want to make a mistake by bathing a husky too much.
So study hard at your grooming program to prevent any mistakes.
About the Alaskan Dog Grooming Program
The state has a Pet Grooming Certificate Program that you need to take first to become a professional groomer.
The program costs under $600, and it includes:
Everything you need to complete classwork
Your own grooming tools
It has three easy payment plans.
Full Pay (a one-time payment of $499)
Monthly Auto Pay (a total cost of $544)
Monthly Mail Pay (at the highest price of $574)
And both of these monthly payment plans have 0% interest.
What's more, you don't have to worry about spending hours and hours in school.
You can finish this program online in just about two months.
After you finish this, you'll have all the skills you need to properly care for different dog breeds.
You'll also be able to learn the best practices to start a grooming business.
Popular Programs
Requirements to Become a Dog Groomer
As a beginner, there are no special requirements needed to attend the grooming program.
However, Alaska does want their ideal groomer to be:
Comfortable working with all dog breeds, no exceptions
Kind and has plenty of patience
Has good communication skills
Well organized and tidy
Even if you're not proficient in some areas, like communication, it can still be trained with practice and dedication.
Also, we encourage you to check out some grooming societies in Alaska and the States.
The info on their websites can help you with building your career.
Licensing and Certification
You're in luck as Alaska doesn't have a state or federal agency that requires licensing.
As soon as you finish schooling, you can start working as a groomer.
Some grooming students even begin searching for a job in the latter part of the program!
Job Opportunities
The dog grooming occupation is classified under the animal care and service worker category.
Job opportunities here have reached a growth of 11%.
That's pretty good progress!
The experts predicted that by 2024, the number of jobs will reach 25,700.
And you can find work at these places:
Vet clinics
Pet clinics
Pet stores
Humane societies
Private businesses
Expected Salary
Back in 2015, the average pay for the animal care and service worker category was $21,260.
The jobs in this category have reached a growth of 11%.
Among the six Alaskan cities, Anchorage has the highest average salary per year: $37,470.
The average wage difference between other cities is quite similar.
| Location | Avg. Annual Salary |
| --- | --- |
| Anchorage, AK | $37,470 |
| Fairbanks, AK | $37,173 |
| Juneau, AK | $36,650 |
| Palmer, AK | $36,970 |
| Sitka, AK | $36,150 |
| Wasilla, AK | $36,970 |
Regional Salary in Alaska
| Region | Employed | Avg. Annual Salary | Avg. Hourly Pay | Top 10% Annual Salary | Bottom 10% Annual Salary |
| --- | --- | --- | --- | --- | --- |
| Anchorage, AK | 330 | $33,300 | $16.01 | $44,940 | $26,470 |
| Fairbanks, AK | 60 | $35,770 | $17.2 | $49,520 | $26,680 |
* Salary information based on the May 2022 Occupational Employment Statistics (OES) Survey for Animal Caretakers, OCC Code 39-2021, BLS.
* Employment conditions in your area may vary.
Final Words
Alaska is a beautiful country once you get to know it better.
It offers great opportunities for potential dog groomers.
Dogs are precious creatures that deserve regular grooming and some pampering once in a while.
So as a dog groomer, you must make these dogs look beautiful, healthy, and happy at all costs.
How to Become a Dog/Pet Groomer by State