Featured Online Programs
Sponsored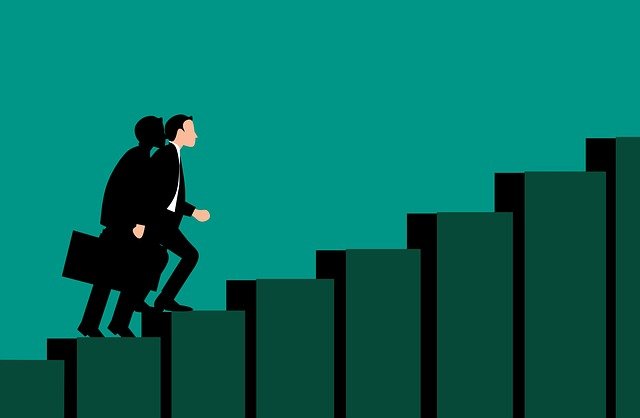 Dog grooming is a modern career that promotes the dog's good hygiene and overall health.
It's been on a constant rise for the past few years, in fact.
Today, people of all ages are deciding to follow this career path hoping to become good groomers.
So if you're interested in helping pups get into tip-top shape, we provided information for you below.
Let's find out what it takes to become a dog groomer in Colorado.
What a Dog Groomer Does
When you think of dog grooming, what's the first thing that comes to your mind?
I always thought of cutting a dog's coat.
And that's just partially true.
The truth is, a groomer's duties can become a bit complicated.
They do much more than just using their clippers.
A dog groomer is someone who:
Bathes the dog
Cuts its coat
Trims its nails
Cleans ears and eyes
Communicates and advises pet owners
Tries to maintain a dog's overall health
So how can you become one that's skillful in all things grooming?
Skills and Competencies
A good groomer isn't made overnight.
You'll undergo various training and hands-on experiences to be considered one.
And most of the skills and knowledge you get may come from your apprenticeship or grooming school.
In terms of skills, aside from the basic fundamental cutting techniques, you'll also be skilled in special styles and when to use them.
A different style for a specific dog breed.
Just imagine how many different cutting styles you'll have to be proficient at.
Another thing, not every dog you encounter will be calm upon sitting on the grooming table.
Most of the time, they're anxious and/or excited.
In other words, as a groomer, you're faced with dogs of different temperaments.
So it's important that you master the techniques in calming and making them behave during grooming.
It's a necessity to ensure you and your furry client are safe throughout the session.
Dog Grooming Program in Colorado
People of all ages and backgrounds have chosen to pursue a dog grooming career.
In Colorado, you're free to enroll in a dog grooming program even if you don't have a high school diploma yet.
So, even teenagers can come in and enroll at a grooming school near them.
After all, it's nice to be able to find your calling at a young age and be able to build your career early.
Once you enroll, you'll need to follow a comprehensive curriculum that consists of:
Practicums
Skill assessments
Written tests
Getting a passing grade isn't hard at all if you show some devotion.
So study hard and you'll become Colorado's newest dog groomer in no time.
Popular Programs
Certification and Licensing in Colorado
There are two steps in becoming a dog groomer in Colorado:
Enroll in a grooming program
Complete the coursework
No licenses and no certifications required.
Once you graduate, you're free to start working as a groomer.
But you are encouraged to earn a certification as it can help you greatly career-wise.
The National Dog Groomers Association of America issues one to qualified individuals.
You may find out more about their certification exam on their website.
Work Opportunities in Colorado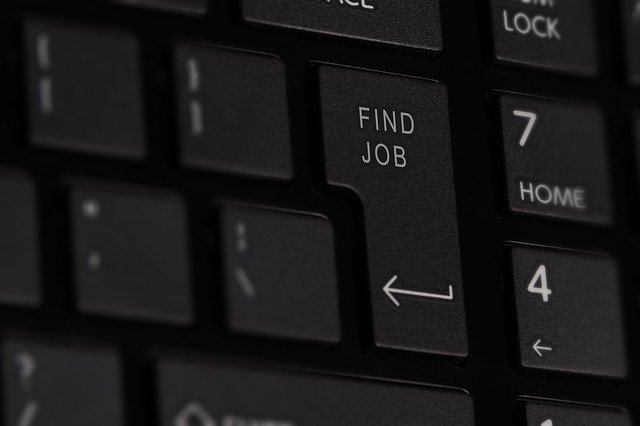 Start job hunting prior to finishing a grooming program.
This will help you get to know the job market and the area you're planning to work in.
Now, here's a little list of job opportunities for groomers in Colorado:
Animal shelters
Pet stores
Vet clinics
Grooming salons
Private businesses
It's up to you to choose which place you find the most rewarding to work in.
Some groomers find incredible joy in helping sheltered dogs look good and feel healthy.
Others would love to be their own boss and run a grooming business.
(Hey, isn't a mobile grooming salon a good business idea?)
But most importantly, don't forget to build good relationships with potential employers and clients along the way.
You never know where your luck will strike!
Potential Salary in Colorado
Per Salary.com, a Colorado groomer's average annual salary is $35,601 as of January 2022.
Typically, it ranges from $29,000 to $44,000 annually.
Note, though, that fresh grads and new hires get less than $29,000 as their starting per year.
Below shows the potential annual salary you can receive if you belong to a certain percentile.
| | |
| --- | --- |
| Percentile | Salary |
| 10% | $23,183 |
| 25% | $29,101 |
| 50% | $35,601 |
| 75% | $44,401 |
| 90% | $52,413 |
The wage is always higher in cities where a groomer can find more job opportunities.
In the end, it all depends on the place you're working at.
Check out our list below on the annual income in 14 Colorado cities.
Average Annual Salary by City
| Location | Avg. Annual Salary |
| --- | --- |
| Arvada,CO | $33,670 |
| Aurora,CO | $33,648 |
| Boulder,CO | $34,160 |
| Broomfield,CO | $33,815 |
| Castle Rock,CO | $33,177 |
| Colorado Springs,CO | $33,227 |
| Denver,CO | $33,670 |
| Fort Collins,CO | $32,289 |
| Grand Junction,CO | $32,464 |
| Greeley,CO | $32,467 |
| Jefferson,CO | $33,582 |
| Loveland,CO | $32,245 |
| Pueblo,CO | $30,863 |
| Westminster,CO | $33,670 |
Regional Salary in Colorado
| Region | Employed | Avg. Annual Salary | Avg. Hourly Pay | Top 10% Annual Salary | Bottom 10% Annual Salary |
| --- | --- | --- | --- | --- | --- |
| Boulder, CO | 480 | $34,420 | $16.55 | $43,900 | $29,060 |
| Colorado Springs, CO | 810 | $33,310 | $16.01 | $42,090 | $28,080 |
| Denver-Aurora-Lakewood, CO | 3,400 | $34,880 | $16.77 | $42,160 | $29,430 |
| Fort Collins, CO | 450 | $32,730 | $15.73 | $37,940 | $28,130 |
| Grand Junction, CO | 120 | $31,520 | $15.15 | $45,810 | $27,280 |
| Greeley, CO | 270 | $32,480 | $15.61 | $36,410 | $28,540 |
| Pueblo, CO | 120 | $30,560 | $14.69 | $34,890 | $27,790 |
* Salary information based on the May 2022 Occupational Employment Statistics (OES) Survey for Animal Caretakers, OCC Code 39-2021, BLS.
* Employment conditions in your area may vary.
Helpful Resources
Always think about your next move for the future.
Groomers must constantly improve their knowledge and skills.
That's why you need to attend seminars and brush up on the latest trends.
Also, joining official grooming societies in Colorado and the country will only benefit you.
Here's a list of some of the grooming societies you can join.
Conclusion
Dog grooming is a job that will be around for a long while.
That's why those adorable creatures need good helpers.
Once you tend to your first canine customer, you'll see how satisfying this career is.
You will work hard, and you'll do what you love for good money.
Is there anything better than that?
How to Become a Dog/Pet Groomer by State