Featured Online Programs
Sponsored
More and more people adopt dogs as pets nowadays.
And with it comes the rising demand for pet care, especially grooming.
As such, many young adults have become interested in becoming dog groomers.
Luckily, New Jersey is one of those states with a growth plan for this industry, opening up more job opportunities.
Let's take a look at how you can become one in the Garden State.
Being a Dog Groomer: What It Entails
In New Jersey, there is a great number of dog groomers who work in various animal care facilities, such as:
Animal hospitals
Pet stores
Pet salons
Kennels
As a dog groomer, your main job is to provide basic and advanced grooming services.
Physical examination for skin conditions
Bathing and cleaning
Cutting and trimming fur
Clipping nails
Styling
All these are to keep dogs healthy and to satisfy the desires of their owners.
To perform this job successfully, you need to be well educated and thoroughly trained.
So here are the things you need to do to become a dog groomer in New Jersey.
Requirements to Become a Dog Groomer in New Jersey
Unlike other animal-related professions, the requirements for dog groomers aren't strict at all.
In New Jersey, you don't need any formal education to start working.
Only a high school diploma or GED equivalent will do.
Despite that, you're encouraged to get educated and trained just like any other professional.
There are plenty of dog grooming schools and apprenticeship programs in the state.
All of them are designed to help you prepare for this career.
If you enroll in a program, expect to learn everything from breed history and standards to basic first aid, dog handling, and care.
The courses typically range from 40 to 60 hours of coursework.
On the other hand, if apprenticeship programs are more suitable for you, those usually last 6 months to a year.
You can attend training and internships at grooming salons and animal hospitals.
Know that hands-on experience is of the greatest importance in this field.
Having ample experience can get you better job prospects and higher salaries.
And so, internships and apprenticeships are a great way for you to improve your skills.
Popular Programs
Licensing and Certification in New Jersey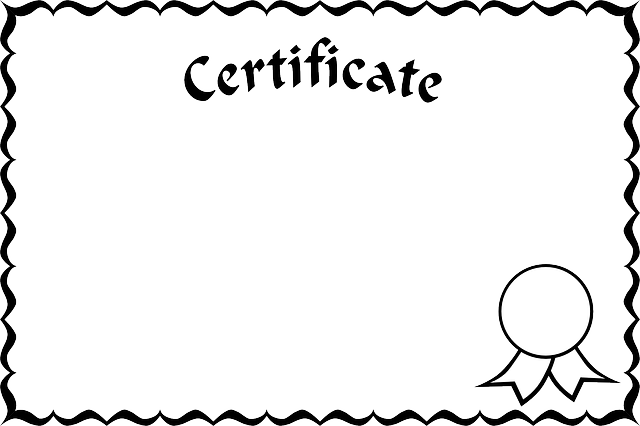 As of now, New Jersey has no legal body that offers formal licensing or certification.
However, there is a nationally-recognized association that issues a dog groomer's certification.
—The National Dog Groomers Association of America (NDGAA).
NDGAA requires that you attend at least one workshop before applying for the exam.
During the exam, you'll undergo written tests and skills assessments.
If you pass, you'll be a National Certified Master Groomer.
Learn more about NDGAA's certification on their website.
Being certified means you know and are skilled in taking up dog grooming responsibilities.
That will give you an edge over others, considering that many employers prefer to hire highly-skilled people.
Potential Salary in New Jersey
In every career we like to pursue, we want to know the expected salary we can get.
According to Salary.com, you can earn between $32,201 and $49,201 in a year as of January 2022.
That's an average salary of $39,401 annually.
Here's what you can expect to get if you belong to a certain percentile.
| | |
| --- | --- |
| Percentile | Salary |
| 10% | $25,646 |
| 25% | $32,201 |
| 50% | $39,401 |
| 75% | $49,201 |
| 90% | $58,123 |
Know, however, that your salary depends on several factors, like:
Education and training
Skills and experience
Certification, if any
The table below shows the salaries in different cities in New Jersey.
Average Annual Salary by City
| Location | Avg. Annual Salary |
| --- | --- |
| Camden | $37,220 |
| Dover | $39,824 |
| Edison | $38,877 |
| Elizabeth | $39,570 |
| Newark | $39,570 |
| Jersey City | $41,926 |
| Paterson | $39,951 |
| Woodbridge | $38,877 |
| Bergenfield | $35,545 |
| Trenton | $39,154 |
Regional Salary in New Jersey
| Region | Employed | Avg. Annual Salary | Avg. Hourly Pay | Top 10% Annual Salary | Bottom 10% Annual Salary |
| --- | --- | --- | --- | --- | --- |
| Atlantic City-Hammonton, NJ | 250 | $31,860 | $15.32 | $37,530 | $27,040 |
| Ocean City, NJ | 100 | $34,740 | $16.7 | $44,590 | $27,560 |
| Trenton, NJ | 290 | $32,750 | $15.74 | $43,150 | $27,040 |
| Vineland-Bridgeton, NJ | 60 | $32,350 | $15.55 | $44,090 | $27,040 |
* Salary information based on the May 2022 Occupational Employment Statistics (OES) Survey for Animal Caretakers, OCC Code 39-2021, BLS.
* Employment conditions in your area may vary.
Helpful Resources
Dog grooming is like any other animal-related career.
You must keep up on your training and education to not get left behind.
And so, it's necessary to be constantly updated with the latest industry news and trends.
The following resources can help you with continuing education and creating professional connections.
Final Words
Being a dog groomer is much easier compared to other veterinary courses.
No need for a college degree; only training and education are what matters.
Only by acquiring them can you start working at any animal care facilities and help make dogs beautiful.
How to Become a Dog/Pet Groomer by State