Featured Online Programs
Sponsored
The increasing number of pet owners concerned about pet care has caused a huge demand for dog groomers.
And North Carolina has been swept by this development just like the other states.
A career in dog grooming is promising, with good job prospects and salaries.
If this interests you, then this is the right moment to look for a good education and training to start your journey toward success.
We know how difficult it is to start a career.
So on this page, we've gathered all the necessary information you need to make an informed decision.
That is, to be a professional dog groomer in North Carolina.
Dog Grooming: What It Entails
Dog groomers are generally responsible for the various aspects of grooming and maintenance.
The services that you usually do are the following:
Bathing
Fur trimming
Nail clipping
Brushing
Styling
There may be some additional services to be done based on the owner's desires and needs.
You can usually find dog groomers at grooming salons, animal hospitals, and pet stores.
Popular Programs
Requirements to Become a Dog Groomer in North Carolina
Even though the state doesn't require any formal education, many people would rather get educated and trained before getting involved in this career.
That way, they'll know what they're supposed to do and how to perform their work once they enter a dog grooming facility.
We assure you that you can only benefit from education.
Enrolling in dog grooming programs will equip you with the necessary knowledge and hands-on experience.
By investing in your education, you will get more out of your career.
Typically, the classes that the curriculum covers include the following:
History of grooming
Breed standards and grooming techniques
Emergency pet care and first aid
Usually, it takes an average of 50 hours of coursework to finish the program, but that can vary.
You can find out more about available programs through the Humane Society of Charlotte.
They have resources available about dog grooming education, including schools, training, and internships.
Certification and Licensing in North Carolina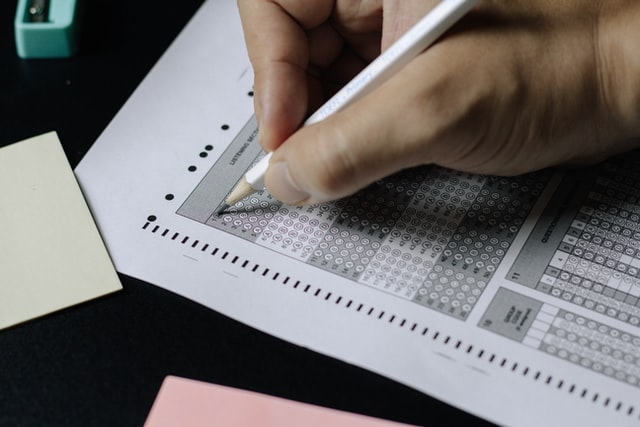 A dog groomer's certification is optional but very beneficial to have on hand.
Achieving certification will maximize your earnings and career potential.
You can take the certification program offered by the National Dog Groomers Association of America (NDGAA).
Through the NDGAA, you can become a National Certified Master Groomer.
You only need to pass the written exam and skills assessment to earn it.
Potential Salary in North Carolina
No matter what job we do or want to do, we have some salary expectations.
Fortunately, North Carolina offers sufficient pay that's on par with the national mean wage.
According to Salary.com, the salary ranges between $27,801 and $42,501, with an average of $34,001 annually as of January 2022.
Take a look at the wage percentile below to learn how much you can earn in the state.
| | |
| --- | --- |
| Percentile | Salary |
| 10% | $22,156 |
| 25% | $27,801 |
| 50% | $34,001 |
| 75% | $42,501 |
| 90% | $50,240 |
Take note, however, that entry-level and apprentice groomers cannot expect to earn that much.
Those earning above the salary range are the master groomers and groomers that own a private salon.
Your salary will also depend on where you work.
So if you work in an animal shelter, chances are your salary will be lesser than those working at grooming salons.
The table below shows the salaries in different places in North Carolina.
Average Annual Salary by Location
| Location | Avg. Annual Salary |
| --- | --- |
| Charlotte | $33,942 |
| Raleigh | $33,243 |
| Greensboro | $33,114 |
| Durham | $33,058 |
| Winston-Salem | $33,194 |
| Fayetteville | $31,794 |
| Cary | $33,243 |
| High Point | $33,312 |
| Wilmington | $31,604 |
| Asheville | $31,829 |
Helpful Resources
Continuing education is necessary if you want to stay updated with the latest industry news and developments.
It is usually offered by the following organizations:
Final Words
Dogs are man's best friends, and we need to take care of them well.
Isn't that why pet owners go to dog grooming salons every now and then?
So as a dog groomer, you must make sure to take care of their every grooming need.
You must know what trims, cuts, and styles are suitable for every dog breed.
Clients trust you to make their dogs pretty, so pretty they shall be.
How to Become a Dog/Pet Groomer by State