Featured Online Programs
Sponsored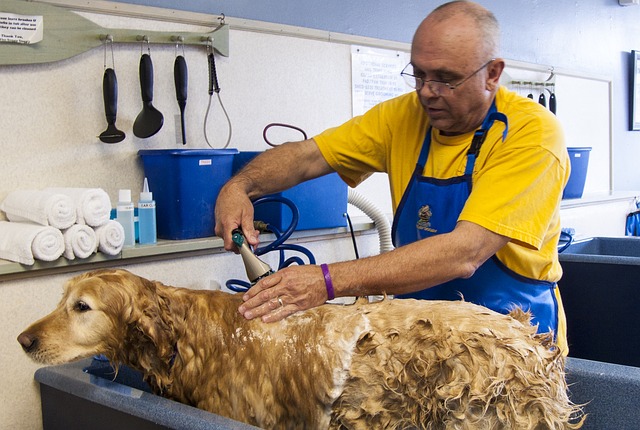 It's easy to see and describe what a dog groomer does.
The role they play doesn't require too many qualifications, only the necessary knowledge and skills.
And aside from the fundamentals, they also need social skills like good communication and empathy to do the job well.
Rhode Island has much to offer to aspiring dog groomers.
So read on as we give you the details on how you can become one in this state.
Being a Dog Groomer: What It Entails
Today, there's a constant need for skilled dog groomers as the demand for pet care increases.
So now is certainly the appropriate time to get educated and trained for this profession.
By having an education, you can open up a lot of employment and career opportunities.
You can work at any of these places:
Pet shops
Kennels
Animal shelters
Grooming salons
Upscale resorts
Luckily, Rhode Island has various educational institutions with a dog grooming program.
So, upon finishing courses, expect to get a lifelong career with competitive pay that can support your lifestyle.
For instance, you can choose to be your own boss and do freelance work.
But for this to be realized, you must be proficient in providing excellent dog grooming services.
One of the most highly-requested services is cutting and clipping.
As such, you must learn how exactly to cut, clip and trim fur appropriate for various dog breeds.
Hand-stripping is a popular technique that allows you to remove thicker coats of hair.
Some of your responsibilities as well are bathing, drying, and nail clipping.
Perhaps the most challenging thing you'd do is manage a dog's behavior and temperament.
Some dogs get anxious with strangers, so you have to be skilled in calming techniques to get them to behave on the grooming table.
Education and Training in Rhode Island
The state has no set formal education requirements for dog groomers.
It only requires that you hold at least a high school diploma or GED equivalent.
However, it's still appropriate that you get the necessary dog grooming training and education.
In this way, you'll have the skills, knowledge, and experience to do the job well.
You may either acquire them either by:
Enrolling in a dog grooming school/program
Training as an apprentice of an experienced groomer
If you choose the first, be prepared for the written and skills assessments they'll give to you.
The training also requires you to adhere to the professional standards of the industry.
Popular Programs
Job Prospects in Rhode Island
Upon finishing training and getting certified, your job prospects will be bright.
In Rhode Island, animal care is in greater demand these days, leading to the rise of grooming services.
As such, the state welcomes everyone interested in this profession.
So you shouldn't worry about employment, considering you're highly qualified to work as one professionally.
With this guarantee, your prospective salary shall also be good.
Of course, some factors like where you work and the number of animals in an area can affect your income.
But with the skills and experience you'll accumulate over time, you can bridge that salary gap sooner.
Let's take a look at how much you can earn as a dog groomer in Rhode Island.
Potential Salary in Rhode Island
According to Salary.com, dog groomers here can earn an average of $37,601 a year as of January 2022.
A well-established groomer can earn between $30,701 and $46,901 a year.
These numbers indicate that Rhode Island is one of the better paying states for a dog groomer.
Take a closer look at your potential salary base if you belong to a certain percentile.
| | |
| --- | --- |
| Percentile | Salary |
| 10% | $24,419 |
| 25% | $30,701 |
| 50% | $37,601 |
| 75% | $46,901 |
| 90% | $55,368 |
Meanwhile, the table below shows the salaries of different cities in Rhode Island.
Average Annual Salary by City
| Location | Avg. Annual Salary |
| --- | --- |
| Providence | $36,694 |
| Warwick | $36,694 |
| Cranston | $36,694 |
| Pawtucket | $36,694 |
| East Providence | $36,694 |
| Woonsocket | $36,659 |
| Coventry | $36,624 |
| North Providence | $36,694 |
| Cumberland | $36,694 |
| West Warwick | $36,694 |
Regional Salary in Rhode Island
| Region | Employed | Avg. Annual Salary | Avg. Hourly Pay | Top 10% Annual Salary | Bottom 10% Annual Salary |
| --- | --- | --- | --- | --- | --- |
| Providence-Warwick, RI-MA | 1,430 | $35,170 | $16.91 | $45,040 | $28,700 |
* Salary information based on the May 2022 Occupational Employment Statistics (OES) Survey for Animal Caretakers, OCC Code 39-2021, BLS.
* Employment conditions in your area may vary.
Helpful Resources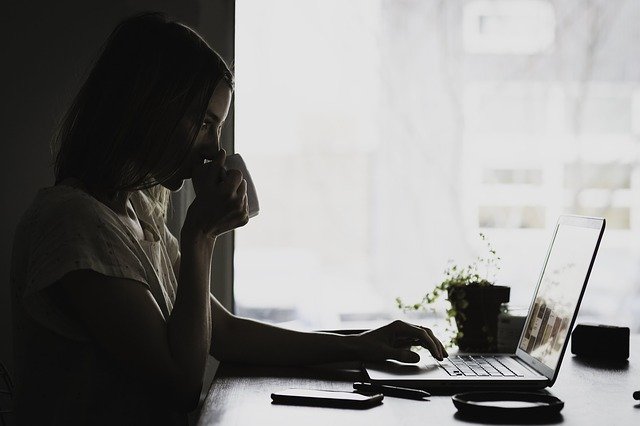 Upon becoming a certified dog groomer, you should proceed with advancing your career.
You can do this by attending additional educational seminars and training.
Some of the organizations that offer support are as follows:
Final Words
With the rising industry trend, Rhode Island's recruiting a lot of dog groomers to meet the rising pet care demands.
This is such good news for you as you can get better employment and pay grades.
And if you upgrade your skills and accumulate experience, then career advancement won't be far behind.
So be good to your canine clients and their owners as they're your ticket toward a successful career.
How to Become a Dog/Pet Groomer by State