Featured Online Programs
Sponsored
Have you ever dreamed of working day and night with animals when you were a small kid?
Helping those animals in need, taking care of them until they're well.
Style them, even, to make them more beautiful.
Today, more and more appreciate and love their pets, treating them like family.
As such, the interest in animal welfare and beauty is increasing.
It directly made an impact on the job growth of the pet grooming industry in a positive way.
Becoming a dog groomer is a rewarding job and an exciting career.
It allows you to work and interact with both dogs and people.
An Oklahoma dog groomer must be reliable, hard-working, and dedicated.
This is to ensure that you can handle the multiple duties this job entails.
The Path Toward a Dog Grooming Career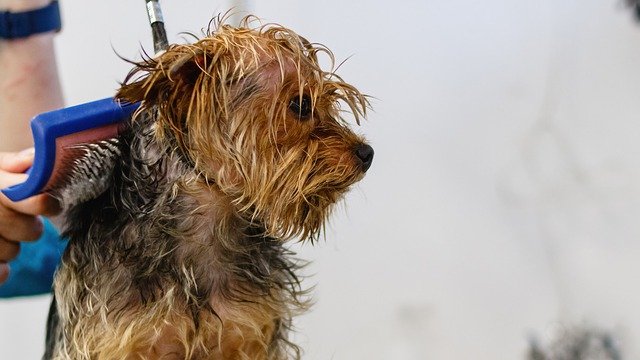 Becoming a vet or vet tech requires quite a lot of effort, devotion, time, and money.
The education period is long and sometimes costly.
Fortunately, there's still another option for those who want to work with animals.
And that is a career in dog grooming.
By becoming one, you can still play an important part in the health and well-being of animals with less effort and money.
However, there are many things to consider when thinking about becoming a dog groomer in Oklahoma.
So, we offer you this short guide, believing that it will help you think about the big questions and make the right decision.
Duties of a Dog Groomer
Dog groomers across the county, including Oklahoma, have a lot of daily responsibilities.
One of the most important tasks you'll do is determine the dog's overall well-being.
You must be sure that the dog is in good condition.
To do that, you must be familiar with the symptoms of skin diseases in dogs.
You also examine its nails and ears for any issues.
Checking for these physical issues is mandatory as you don't want to cause irritations to fester.
Once you're sure nothing's wrong with it, you can proceed to perform the rest of your regular duties.
This means bathing, cleaning, trimming, and styling among others.
Requirements to Become a Dog Groomer in Oklahoma
Like in the other states, Oklahoma doesn't have any special and formal requirements for aspiring dog groomers.
Nevertheless, you're open to getting an education, whether through apprenticeships, grooming schools, or volunteering.
Doing so gives you better chances at career opportunities and better salaries.
The three major grooming schools are located in Oklahoma City.
If you live far away from there, you can opt to live near these schools.
Or you can choose to enroll in a school that offers online dog grooming programs.
Apprenticeship is the way to go if you're out of budget and/or desire to learn directly under an experienced groomer.
Either way, you'll be able to gain technical knowledge, extensive skills, and practical experience.
Job Prospects in Oklahoma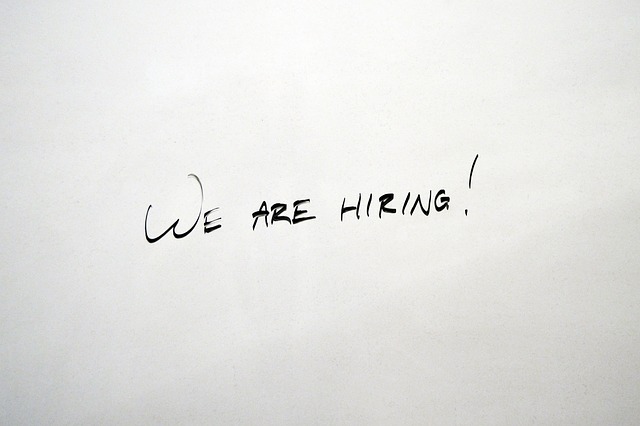 What you should know is that it isn't that difficult to secure a job when you're a certified dog groomer.
That's why in choosing where to work, pay attention to the following:
Employer's job requirements
The location, if it's a hot spot for dog grooming
Your ability to perform the tasks well
Why do these matter?
Because smaller facilities may possibly demand little from you—that is, only the basics.
Meanwhile, larger ones may expect you to do more to cater to the high demands of their clients.
In any case, job prospects for dog groomers in Oklahoma look good with positive growth expectancy.
So when you apply, you won't have to worry about employment that much.
You only have to worry about your qualifications, whether the employer sees you as the right fit.
Keep in mind that most employers prefer certified and experienced groomers over those who aren't.
Potential Salary in Oklahoma
The average annual salary that a dog groomer gets depends on many factors.
The greater number of appointments might result in higher wages but at the same time more work.
Pay can also fluctuate depending on where you work and your level of experience.
On average, Oklahoma dog groomers earn $33,501 yearly as of December 2021 per Salary.com.
In fact, the salary range is typically around $27,000 to $42,000 annually.
Entry-level groomers can earn a modest salary of around $22,000 per year.
Meanwhile, top dog groomers earn as high as $49,000 a year.
The data below shows how much your annual mean wage is if you belong to a certain percentile.
| | |
| --- | --- |
| Percentile | Salary |
| 10% | $21,847 |
| 25% | $27,401 |
| 50% | $33,501 |
| 75% | $41,801 |
| 90% | $49,358 |
Additionally, dog groomers in various parts of Oklahoma have different annual salaries.
The table below shows the average annual salary in some of the cities in Oklahoma.
| Location | Avg. Annual Salary |
| --- | --- |
| Oklahoma City | $29,260 |
| Tulsa | $29,603 |
| Norman | $29,075 |
| Lawton | $26,258 |
| Broken Arrow | $29,510 |
| Edmond | $29,167 |
| Muskogee | $32,931 |
| Enid | $28,982 |
| Mooreland | $27,435 |
| Stillwater | $28,982 |
Regional Salary in Oklahoma
| Region | Employed | Avg. Annual Salary | Avg. Hourly Pay | Top 10% Annual Salary | Bottom 10% Annual Salary |
| --- | --- | --- | --- | --- | --- |
| Lawton, OK | 90 | $25,410 | $12.22 | $37,860 | $17,510 |
| Oklahoma City, OK | 1,480 | $26,870 | $12.92 | $37,640 | $18,870 |
| Tulsa, OK | 940 | $27,270 | $13.11 | $40,080 | $19,190 |
* Salary information based on the May 2022 Occupational Employment Statistics (OES) Survey for Animal Caretakers, OCC Code 39-2021, BLS.
* Employment conditions in your area may vary.
Helpful Resources
Upon finishing the appropriate education, you may be eager to start working.
And the chances of getting work in Oklahoma are high.
That's why we recommend that you visit these websites for useful resource materials.
You can start with the National Dog Groomers Association of America.
They have training workshops available for your continuing education.
To be known and get hired fast, you can enlist at Angi, a site that lists the best groomers in Oklahoma City.
If you're looking for jobs, Pet Groomer.com has plenty of job ads you can check out.
You can also check out the Oklahoma Humane Society for a better understanding of animal needs and their welfare.
Final Words
Oklahoma is a great city to start your dog grooming career.
Not only is it lax, but you also have the option of which educational path you want to take.
It may either be an apprenticeship or formal education at a dog grooming school.
Plus, it offers many job opportunities.
And the more experienced and skilled you are, the higher your salary will be each year.
That's why it's important to continue your education.
Keep on learning, especially with the latest trends and techniques in the industry.
This way, you're able to successfully cater to the diverse demands of pet owners.
Popular Programs
How to Become a Dog/Pet Groomer by State